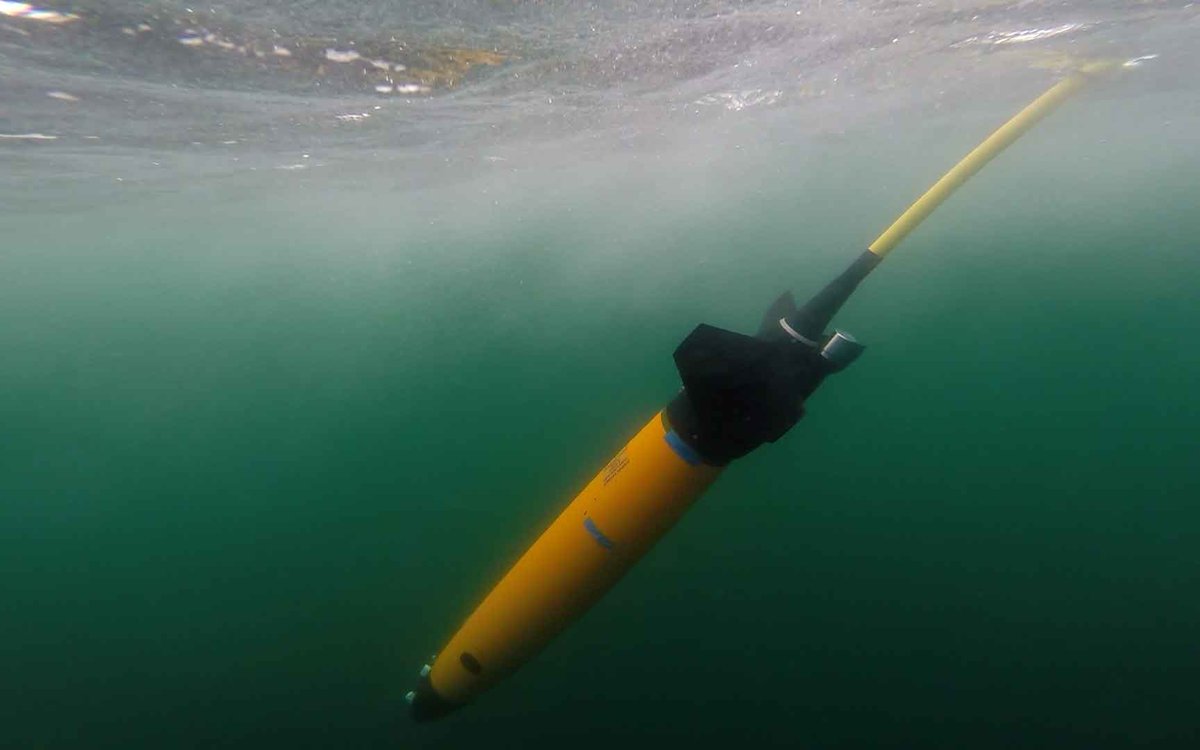 New glider in the Barents Sea
Published: 03.09.2014 Author: Michael Field and Laurent Oziel (LOCEAN)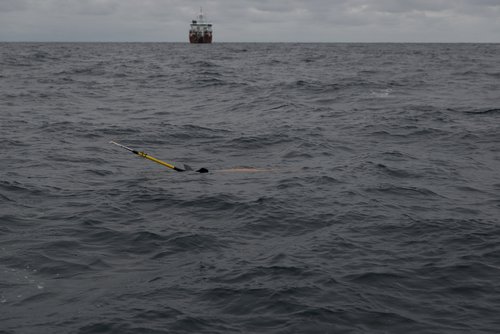 The Glider is in the water, with RV G.O. Sars in the background (photo: Anne Helene Tandberg).
This mission, funded by the European program ACCESS (Arctic Climate Change, Society & Economy) aims at monitoring the biological and physical features of the Barents Sea in a context of climate change. The Barents Sea is one of the most biologically productive areas in the world. During the last decade, which has been the warmest ever observed in the Arctic, climate change in the Barents Sea has been illustrated by an unprecedented sea ice decline.
The SeaExplorer deployed from the G.O. Sars includes a SeaBird CTD with dissolved oxygen sensor, a WETLabs fluorometer and an altimeter to allow full-depth profiling. These profiles will be used to study the impact of the changing environmental factors on the phytoplankton. The phytoplankton is of major importance for the global climate because of its ability to pump the atmospheric CO2.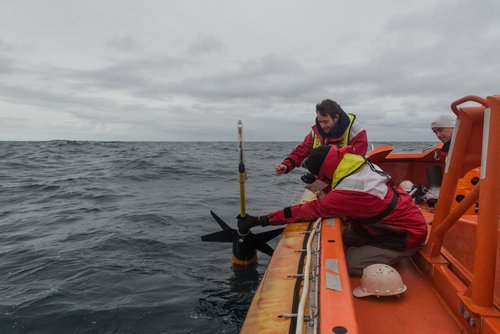 On the rescue boat: boys with toys (photo: Anne Helene Tandberg).
The SeaExplorer is a new underwater glider from ACSA, a sea technology company based in France. The SeaExplorer is a wingless design that varies its buoyancy to travel through the water at speeds of up to 1 knot. Its low power design allows up to 2 months at sea (~1200km) on a single charge of its rechargeable batteries. Every several hours the glider will surface and communicate its position and data via Iridium, before diving again and continuing the transect.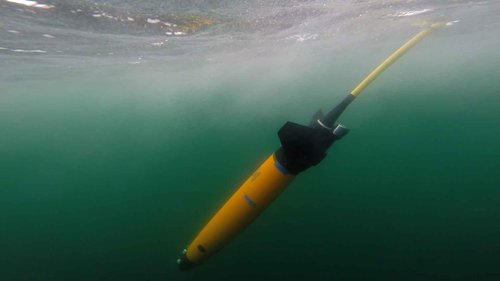 SeaExplorer underwater (photo: Michael Field).
The SeaExplorer will be recovered near Vardø in 3 weeks time, a 500 km journey.
More from the cruise: