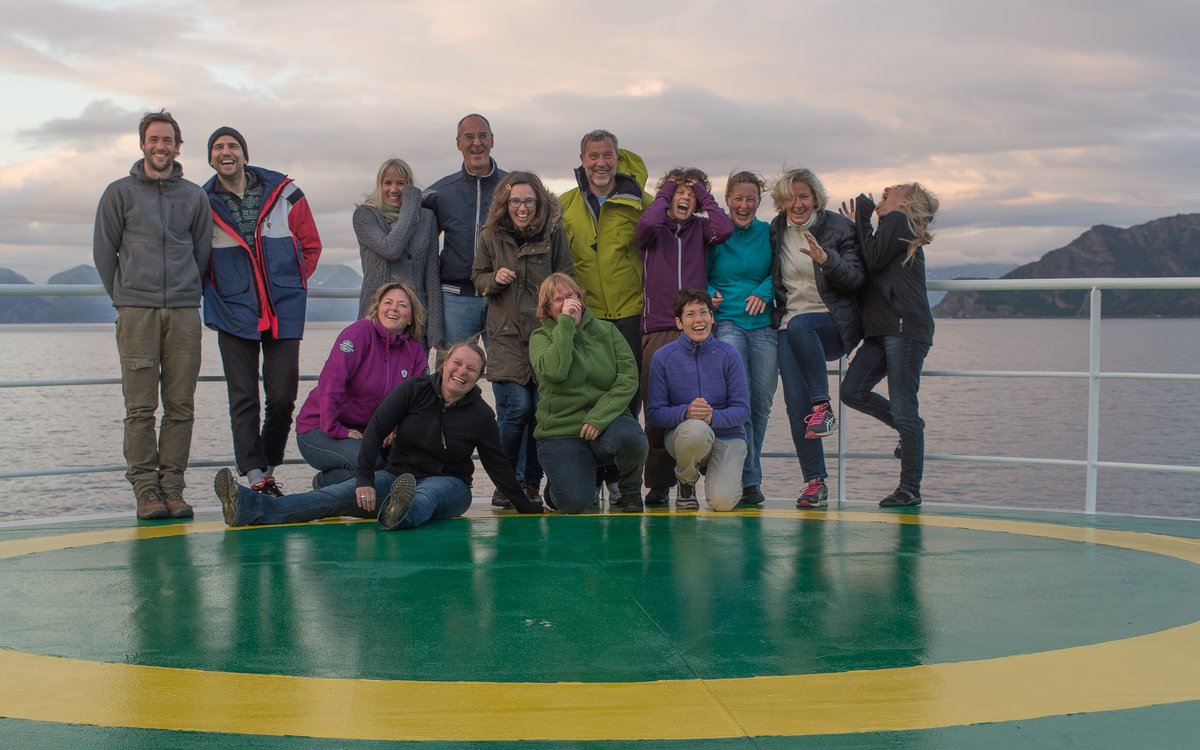 The last MAREANO cruise this year has just started
Published: 21.08.2014 Author: Anne Helene Tandberg and Reidulv Bøe
The mapping of the Finnmark coast will complete the mapping along the entire coast of this northernmost county of Norway. In the SE Barents Sea we will continue where we left last year - doing a patch further north than what we did then.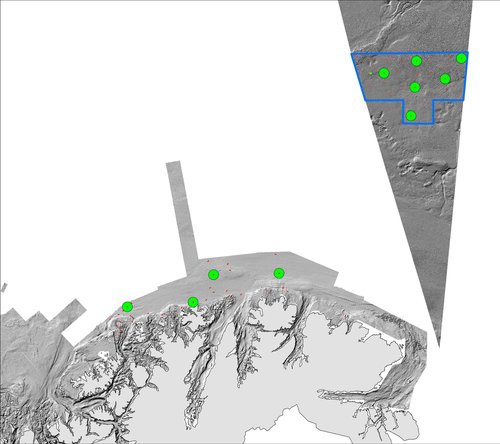 Map of the areas this cruise will cover. Red lines are video-stations, green circles are full-stations (map: NGU).
The two areas have different geology. Along the Finnmark coastline we find old rocks with a rugged topography. Towards deeper water, around 400 m, the seafloor becomes more even and the sediments more fine grained. Along the Russian border, in the central Barents Sea, the sediments will be more muddy, because of lower currents velocities.
From our experiences last year we can already now foresee that our biology and geology samples will come covered in mud. Everybody are a bit excited about this as we know these samples will bring us scientifically interesting stuff in addition to strong (and tired) muscles. Muddy sediments are excellent for geochemical studies, and one of the things we will be sampling for, is to measure human influences on the seafloor. And the animals that live down in the mud are fantastic!

The scientific party. Researchers and technicians from Geological Survey of Norway and Institute of Marine research – and guests from the University of Sorbonne in Paris. (photo: Anne Helene Tandberg).
We are looking forward to coming back with more interesting science and fun finds - keep posted!