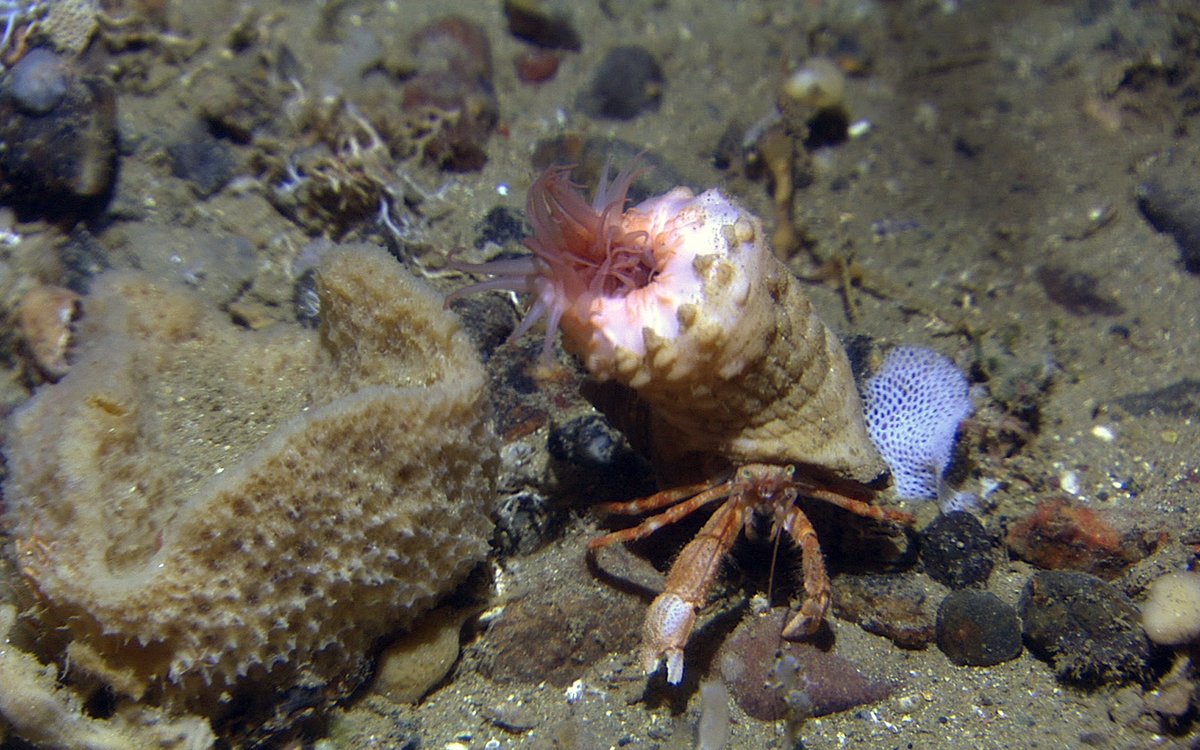 MAREANO mapping off the coast of Finnmark
Author: Lene Buhl-Mortensen (cruise leader), Kjell Bakkeplass, Inger Marie Beck, Heidi Gabrielsen, Gjertrud Jensen, Josefina Johansson, Ragni Olssøn and Andrey Voronkov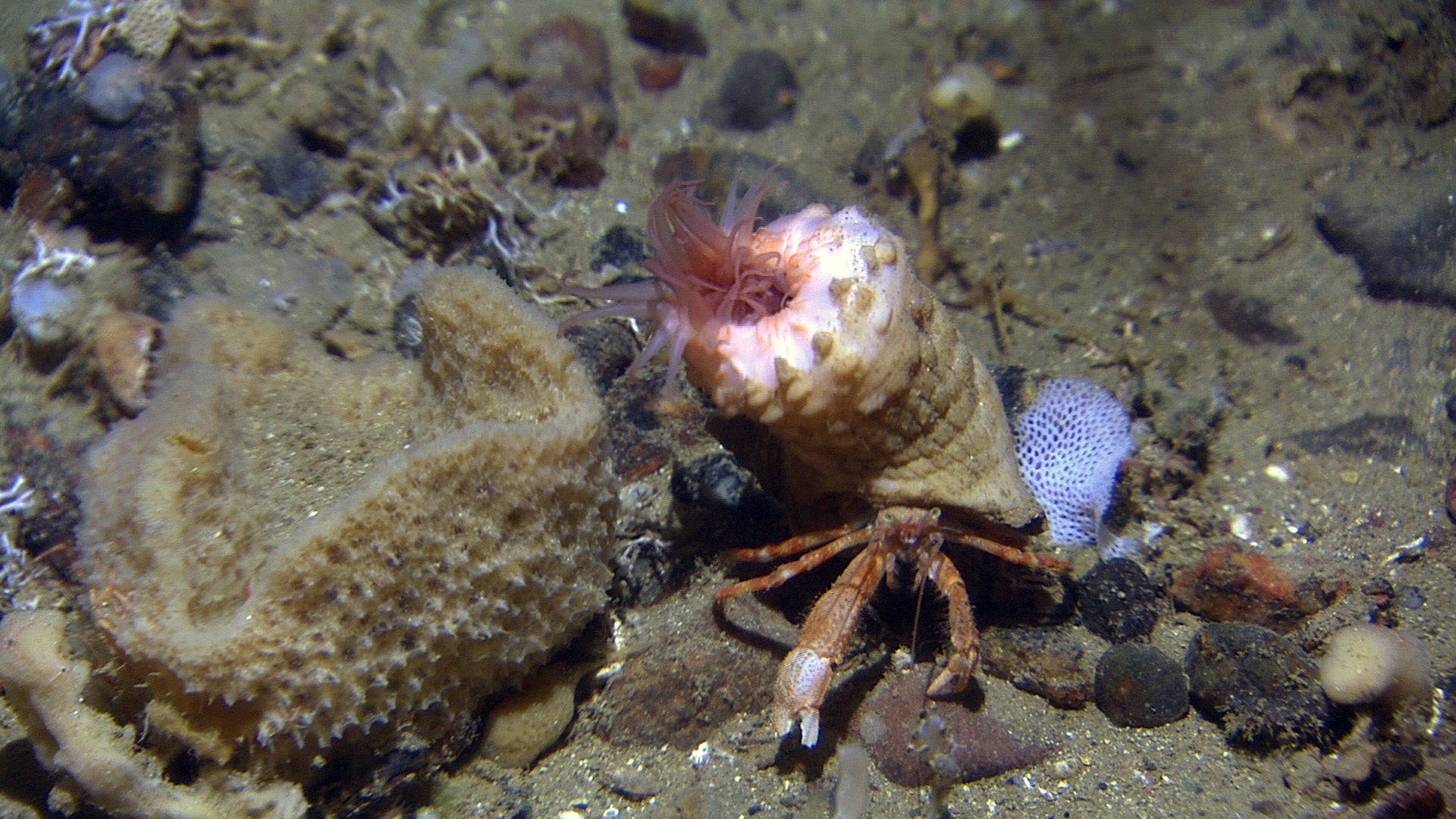 At 190 meters depth we found this hermit crab carrying a large anemone, and looking rather weighted down by it. The anemone has stinging cells that can protect the crab while waist from the crabs eating activity can be used by the anemone.
We started mapping north of Sørøya but Monday evening when the wind became too strong for our research vessel G.O. Sars to stay on position, we started steaming to Varangerfjord,the stations farthest to the east. After twenty hours of steaming we could start mapping outside the Varanger peninsula Tuesday afternoon. Since then we have moved towards west. The plan is to finish as many stations as the weather allows while heading towards Tromsø. The weather has been rough, but we have been able to work until Friday midnight when the wind was so strong that we had stand by at one of the more remote stations and go closer to coast.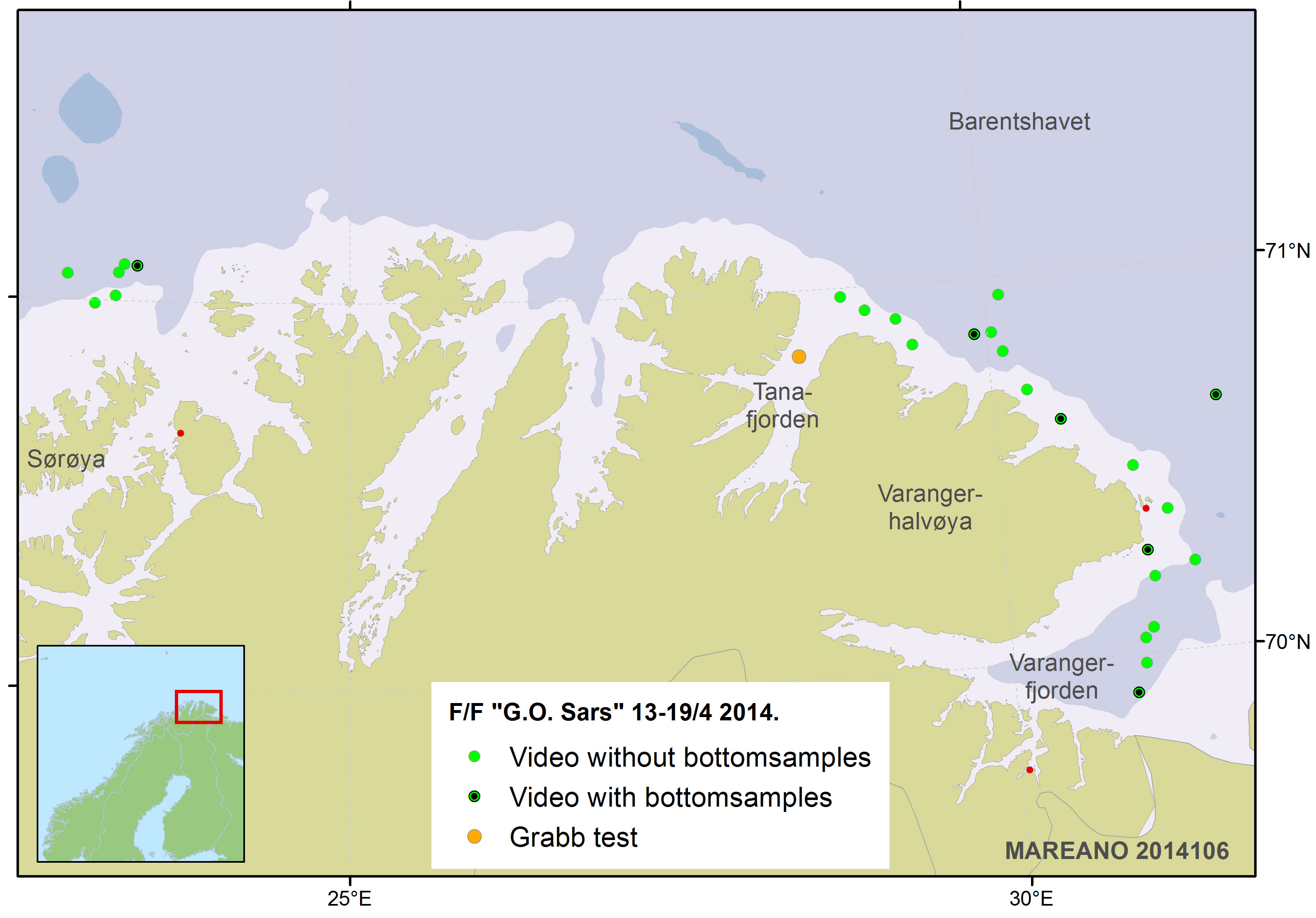 The map shows where we have conducted video transects (light green marks) and sampling stations (dark green marks).
For this cruise many of the planned stations are close to coast and shallow, thus we are mapping both coast and offshore. Close to coast fishing gear can pose a problem and planned stations might not be possible to investigate because they are standing in the way.
Close to coast in shallow waters gravel and boulders dominate, totally covered with hydroids, tunicates and incrusting sponges. We also recorded the rice coral (Primnoa resedaeformis), probably at its most eastern location along the Norwegian coast.

At 230 meters depth outside the Varanger peninsula we caught a glimpse of the rice coral Primnoa resedaeformis when the video platform suddenly met a steep rocky wall.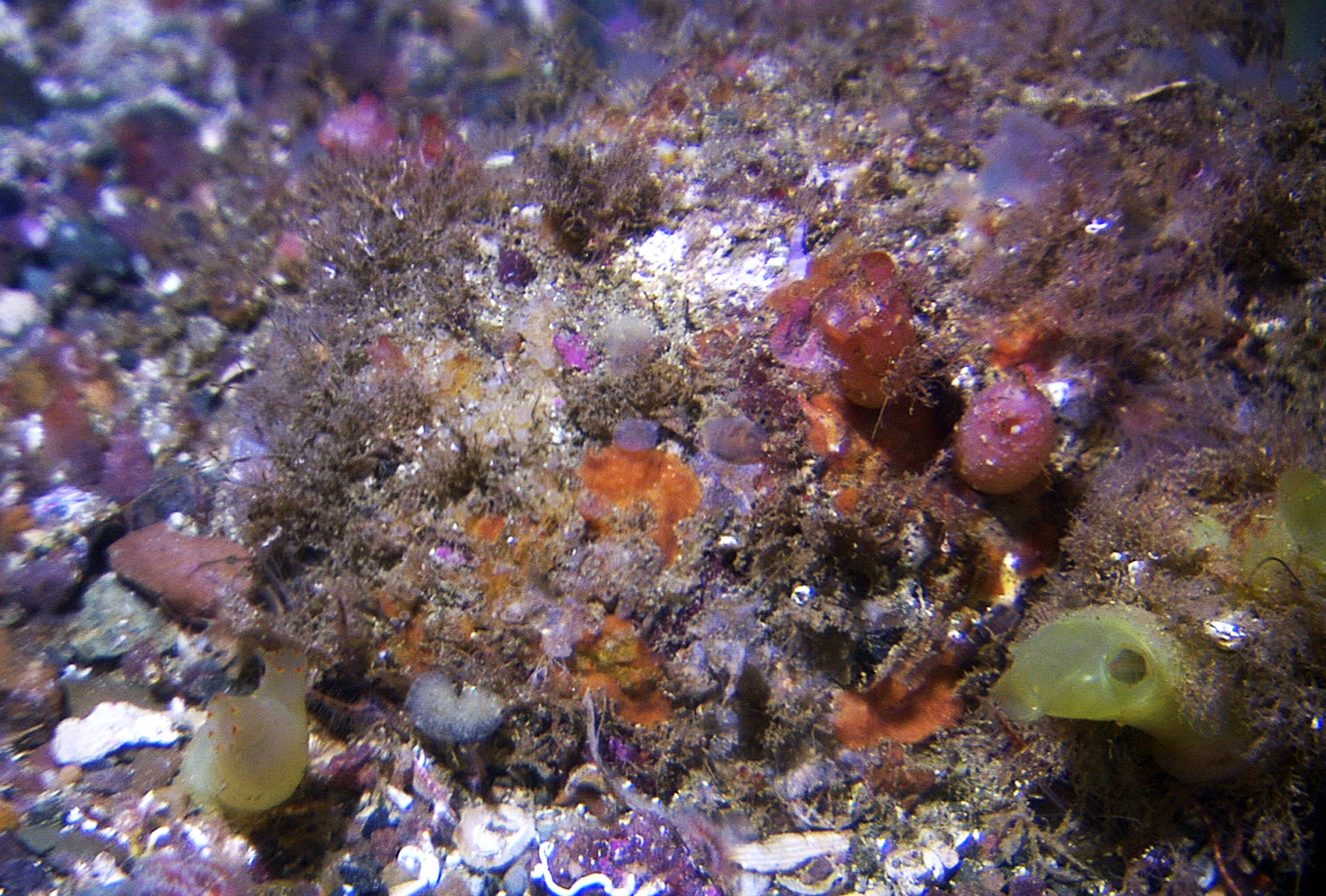 At 50 meters depth outside the Varanger peninsula the gravel is extremely colorful and covered with hydroids, tunicates and sponges. These organisms are sessile and compete for a site where they can filter food particles from the water passing by.
Friday evening we came across sixty-eight Kingkrabs marching along the coast. They were all moving determined in the same direction.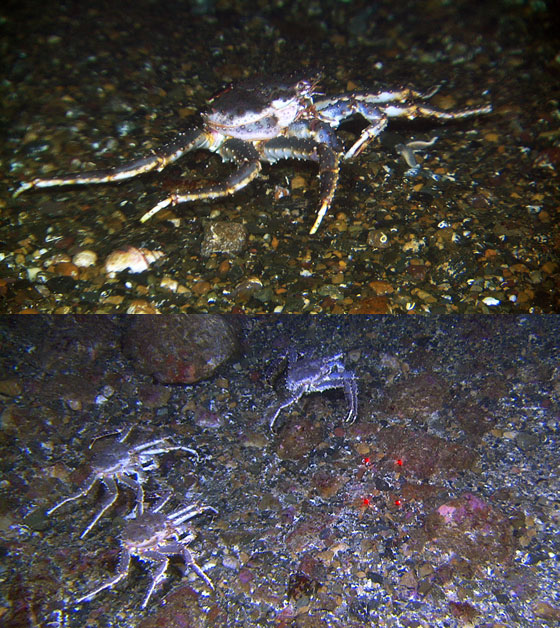 Just east of the Tanafjord sixty-eight king crabs were filmed, Friday evening, as they were marching fast and determined in the same direction. They are able to take long steps and the specimens we encountered were rather small and young individuals.
The wind has gradually become stronger and Saturday night we had to take shelter in Tanafjord and use the opportunity to collect grab samples for a MAREANO project testing effects of grab size on fauna documentation.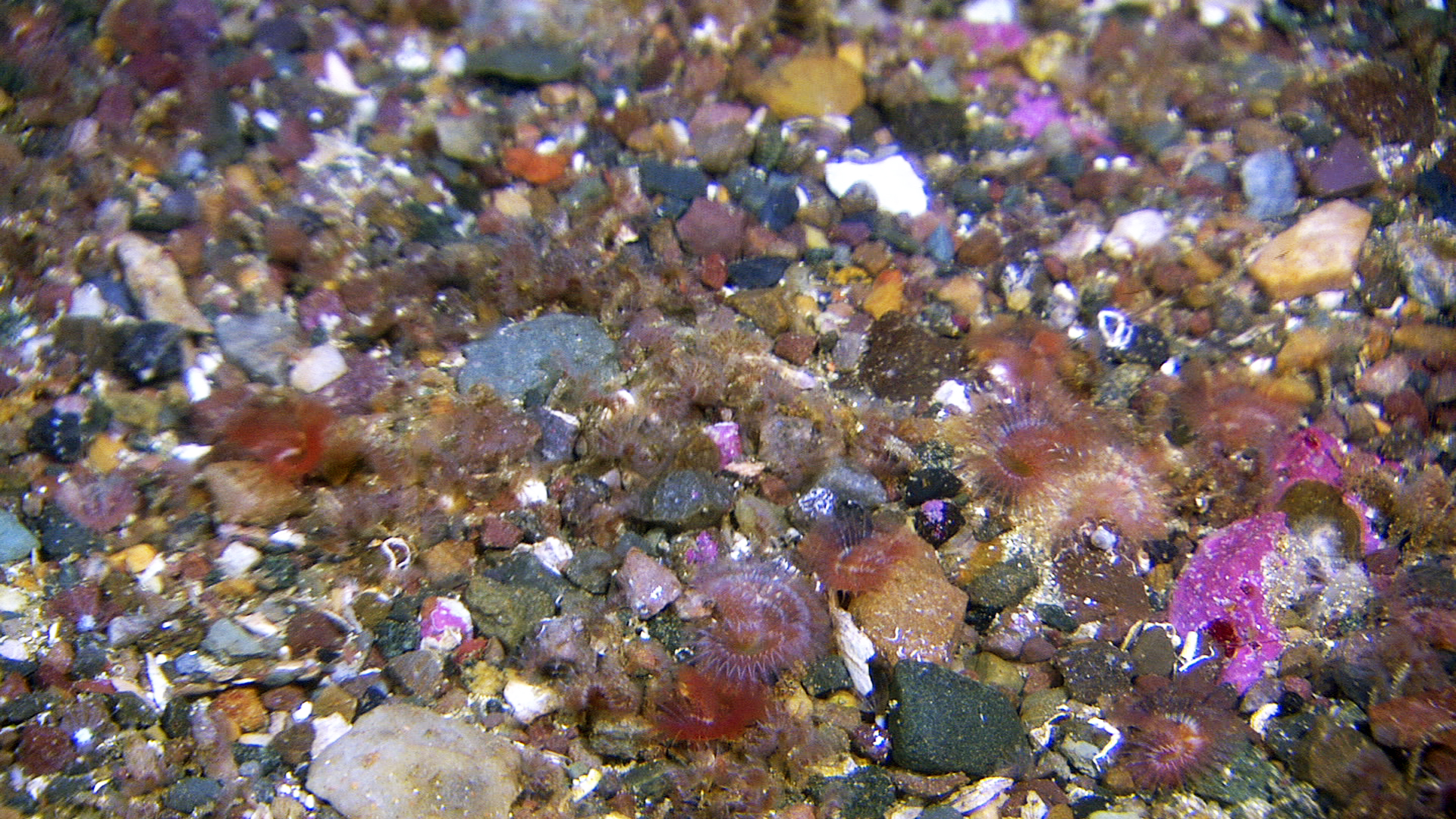 Buried in the shell gravel are lots of polychaets with only their flower-like crown of tentacle visible.
Arne Nygren, a chief scientist at "Sjöfartsmuseet Akvariet" in Göteborg is guest onboard and he samples polychaetes for a project on "Crypic species of polychaeta in Norwegian waters" financed by "Artsdatabanken".


The polychaet Eulalia bilineata from shell gravel at 70 meters depth can become 4 cm long.
Photo: Arne Nygren, Artsdatabanken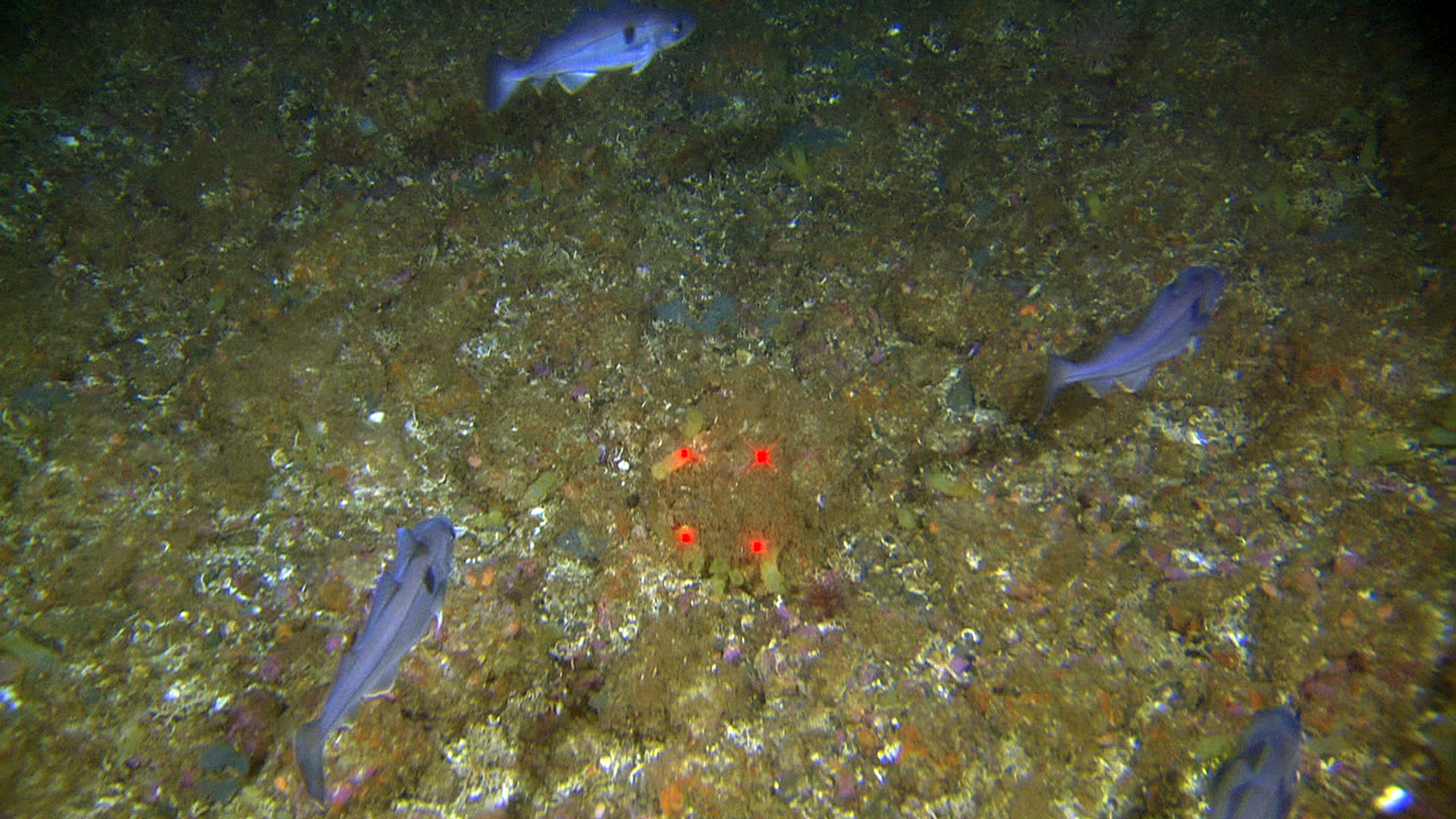 A group of Haddock swimming over the seafloor that is as colorful as an oriental carpet.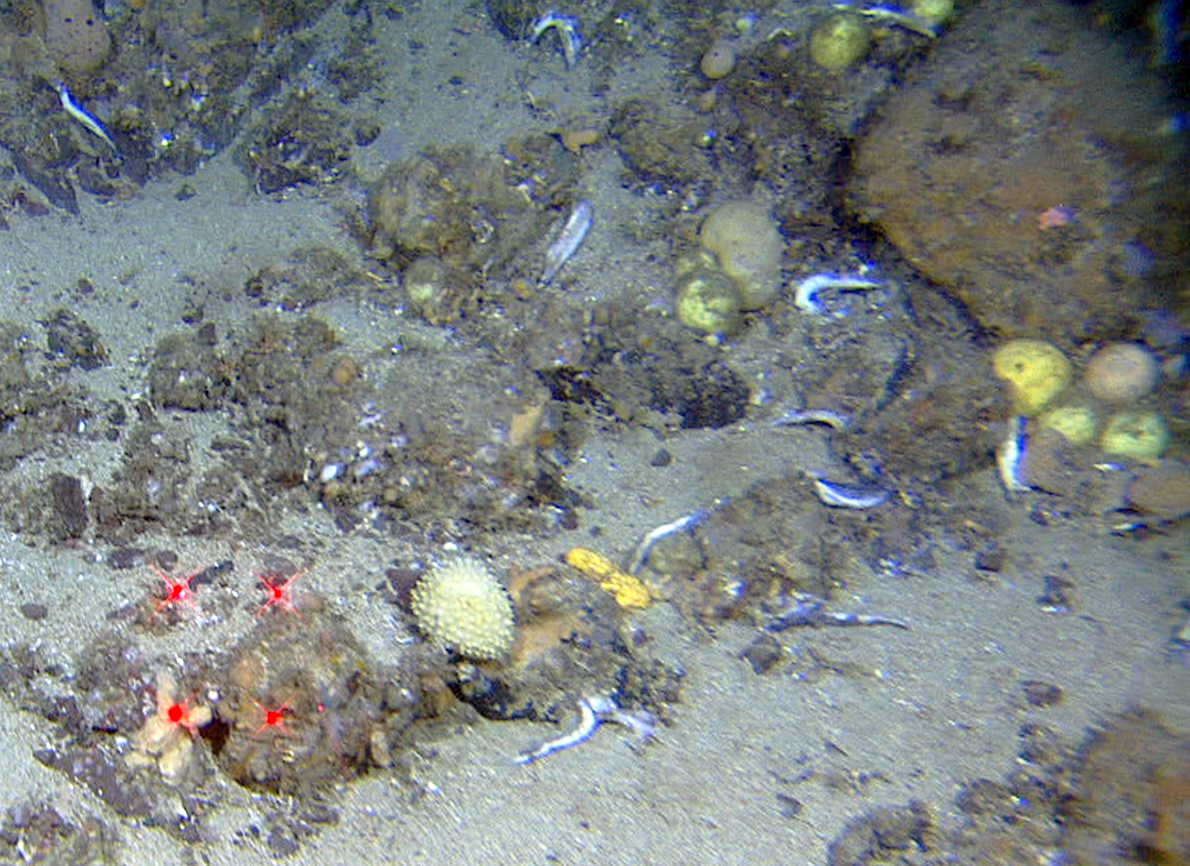 At several locations we found dead capelin and surprisingly we could not see any organisms feeding on them. This is capelin that has died after spawning.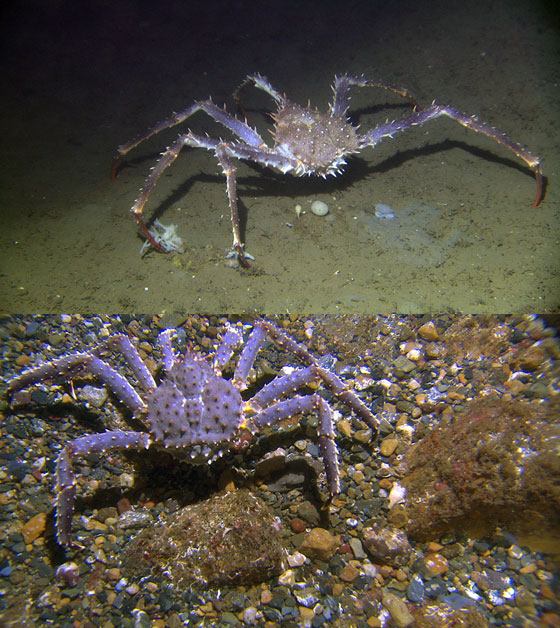 Two crabs has a similar appearance are the Lithodes maja and the Kingkrab, Paralithodes camtschaticus. These species can be distinguished by the number of spines on their rostrum, Lithodes has two and the king crab has one spine.