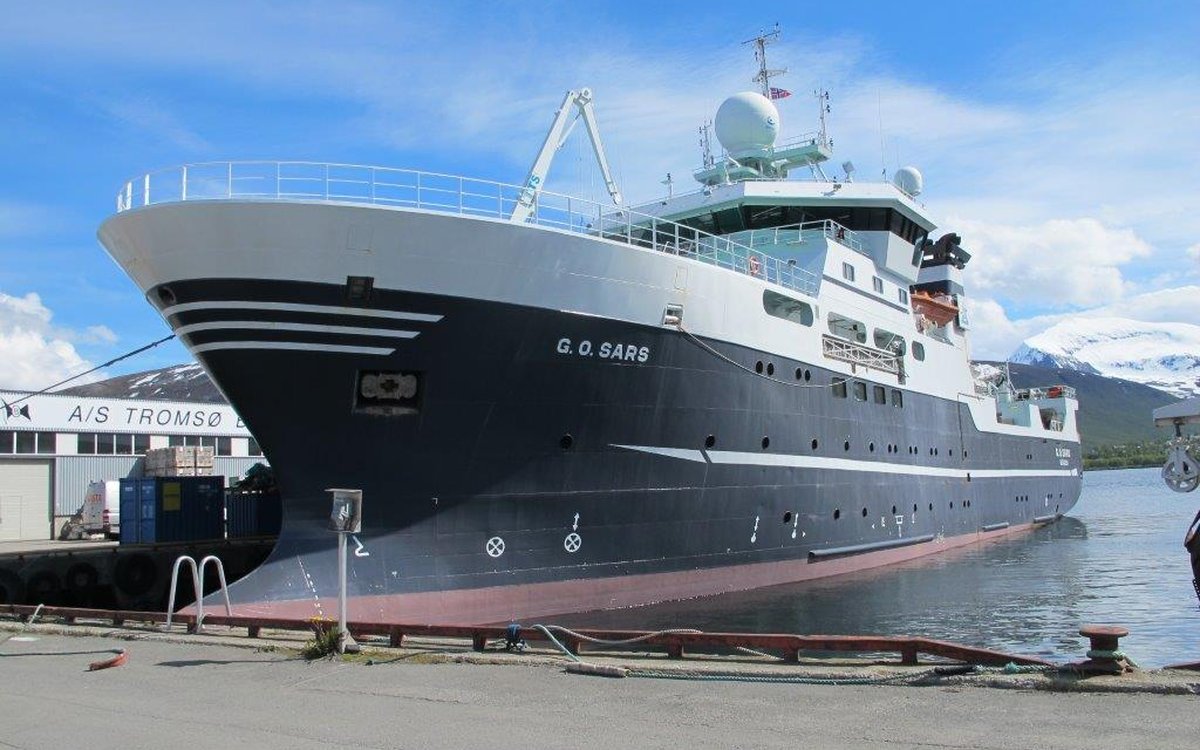 MAREANO Spring Cruise — Mission Accomplished!
Author: Børge Holte (toktleder)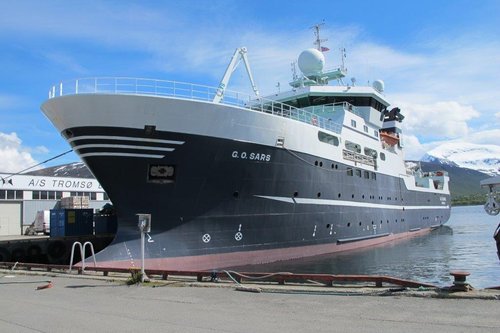 R/V G.O. Sars docked in Tromsø.
Completion of a MAREANO cruise is always characterized by a great deal of scrubbing and cleaning activity. During the course of the expedition, dozens of tons of fine-grained clay and mud from the ocean depths have been hauled onboard R/V G.O. Sars, and absolutely everything that ends up on deck must be washed back into the sea within a few hectic hours. Equipment must be stored, and in case of foul-weather gear must be safeguarded. The vessel has to be in "ship-shape", ready for the next expedition, and also welcoming for new researchers that will come aboard shortly.
During this cruise, one stormy day at sea resulted in not quite completing the targeted number of sampling stations. Nevertheless, the cruise leader was very satisfied with the 53 video recordings, 10 stations with deployment of all sampling tools (trawl, epibenthic sled, grab, multi-corer/box-corer), and 9 stations with samples for pollution survey were taken. In addition, hydrographic measurements were taken routinely: temperatures up to 5.6 degrees were measured near the surface; while, negative temperatures were sometimes measured at the bottom.
The next MAREANO cruise is scheduled for August 18 - October 8 with the objective to map the Norwegian Sea floor and that of the continental shelf off central Norway.
Stay tuned to learn about the latest MAREANO research findings!