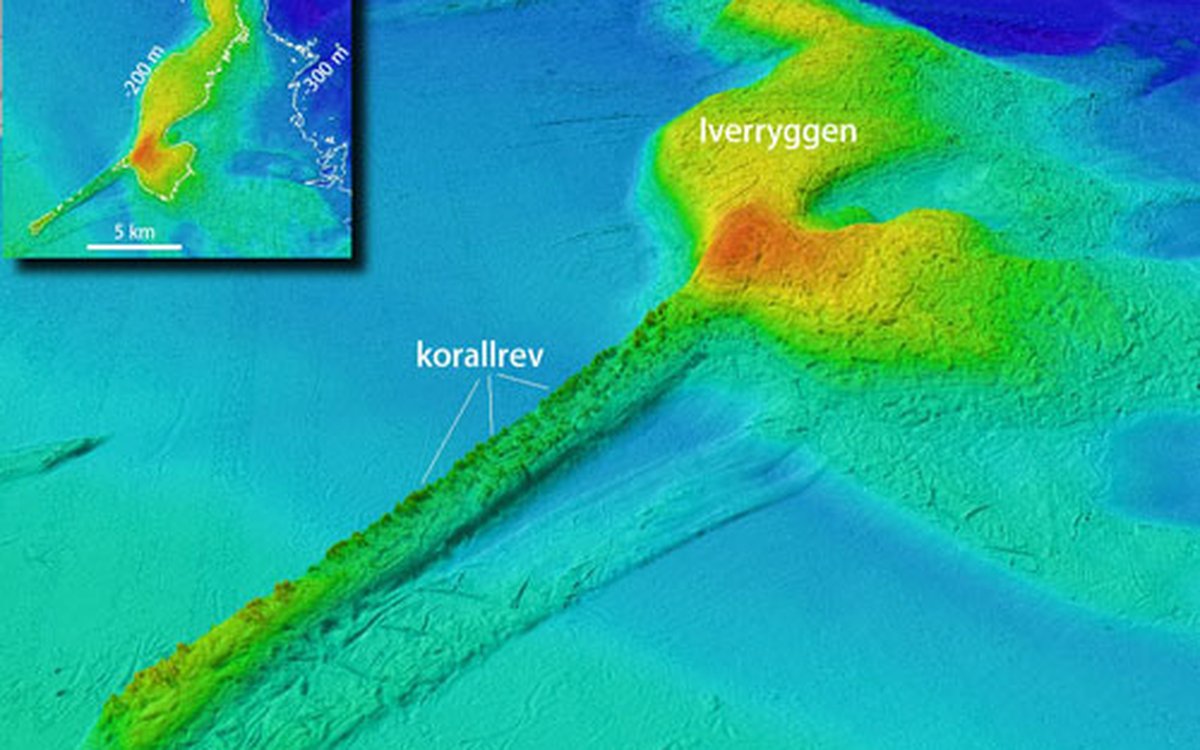 Successful workshop on seabed mapping methods and technologies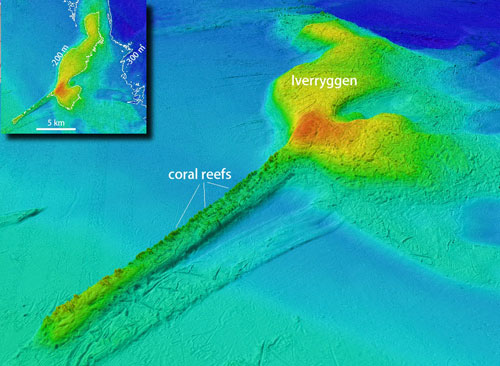 Multibeam bathymetry is used extensively in the Norwegian MAREANO program to map geology and biology, including vulnerable habitats such as coral reefs (5x vertical exaggeration).
MAREANO is Norway's major seabed mapping programme, and one of the largest in the world. Since its initiation in 2005 MAREANO has employed modern methods and technologies toward seabed mapping, but is continuously looking for improvements that could optimize future mapping efforts. Exchange of knowledge with the international scientific community is considered a key to the future development of seabed mapping for MAREANO and similar programmes worldwide.
The workshop was organized by the Geological Survey of Norway, the Institute of Marine Research and the Norwegian Hydrographic Service, and addressed four themes:
Maximising the output from acoustic investigations
Visual tools for non-destructive sampling
Benthic biological sampling and data management
Integration, modeling and dissemination of complex data
- Initially, the workshop was planned to be a mainly internal workshop, with a few external speakers. Instead, we ended up with over 100 participants from 12 countries, tells Terje Thorsnes who was the workshop chair.
- The workshop was a great success with excellent presentations and unusually many positive feedbacks. Several participants suggested that we should make this a regular event, but we will have to discuss that carefully, concludes Thorsnes.