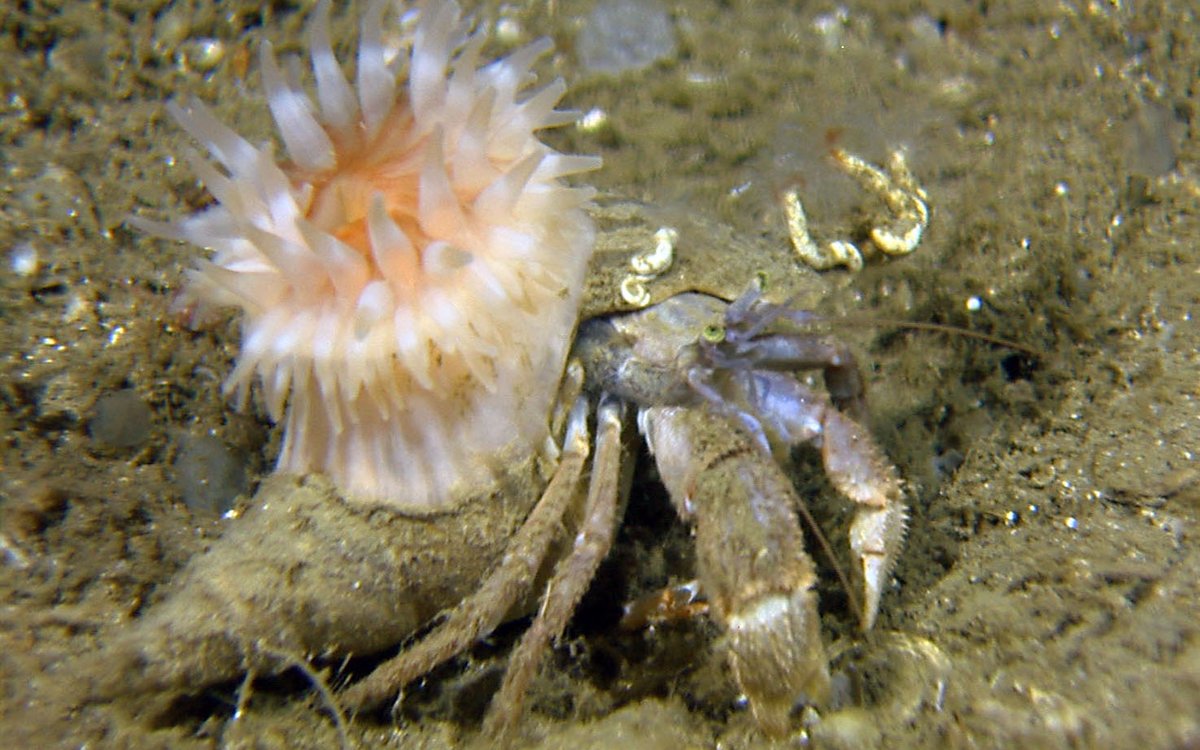 Methods
Published: 01.02.2007 Updated: 18.08.2022
MAREANO provides a unique picture of biodiversity through its use of various types of sampling equipment that provide good documentation of all types of seabed.
MAREANO carries out its surveys as follows:
The Norwegian Hydrographic Service supplies detailed maps of the seabed topography of the area to be surveyed, based on measurements made by multi-beam echo sounders.
The Geological Survey of Norway prepares seabed maps based on interpretations of the strength of acoustic signals from the multi-beam echo sounders, and seabed features interpreted from detailed terrain models
On the basis of this background information, the Institute of Marine Research and the Geological Survey of Norway select observation points for documentation of sediments, benthic fauna and environmental contaminants, with the aid of video and samples.
The seabed of the Norwegian continental shelf is highly variable and makes heavy technical demands of sampling equipment and procedures. Types of seabed are extremely varied; some of the main types are as follows:
Soft, watery mud in sedimentation basins
Hard- packed moraine clay (with gravel)
Blocks and stones
Sand
Gravel
Bedrock.
With the exception of mud, clay and sand without large stones, it is difficult to obtain seabed samples in such environments, which makes video documentation essential. The Campod video rig has been specially developed to meet the needs of MAREANO, and is an important tool for these surveys.
In some places, depths can vary between 200 and 2500 metres over short distances. Large topographical changes of this sort require a dense grid of observations, and are therefore time-consuming.
Mapping by NGU in MAREANO - data sets, products and methods
Sampling equipment
The Campod video rig: covers 1500–2000 m2 in one kilometre-long transects, and documents the distribution of seabed types and megafauna (benthic animals greater than 2 cm), but also shows traces left by fishing gear on both fauna and the seabed.
Box-corer: covers 0.1 m2 and provides information about the particle composition of the sediments and organic material available as food for benthic fauna.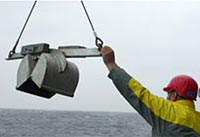 Grab: Documents the quantitative composition of macro-organisms (> 1 mm) that live in the sediments (known as infauna). Two samples, each covering 0,25 m2 meters, are taken at each station.
Epibenthic sledge: covers 300–400 m2 and documents the occurrence and composition of crustaceans (hyperbenthos) that live in the upper sedimentary layer or swim just over the seabed (shrimps, mysidae, amphipods, etc.).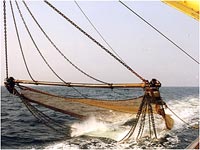 Beam trawl: covers 500–800 m2; documents the occurrence of macro- and megafauna, particularly large animals that live in the upper layer or on the surface of the sediment.
Multicorer: capable of taking up to nine core samples, and used to study the sedimentary content of environmental contaminants.
Sediment echosounder (TOPAS): High resolution TOPAS data are collected for characterization of sediment stratigraphy and sediment types, and for studies of geological processes on the seabed and in the upper sediment layers below the seabed. The majority of high resolution seismic lines acquired by MAREANO are collected on sampling cruises, in transit between sampling stations, or on transits to and from ports. G.O. Sars, which is the main vessel used by MAREANO, is equipped with a hull mounted TOPAS PS 18 (TOpographic PArametric Sonar). The TOPAS data are used, in combination with other seabed data, for mapping seabed sediment distribution and linking biological and geological processes. MAREANO has experienced that TOPAS PS 18 can penetrate 100-150 metres into soft fine-grained sediments. The penetration is less in sand, in coarse-grained sediments, or where the bottom is hard. TOPAS-data collected by MAREANO can be found here.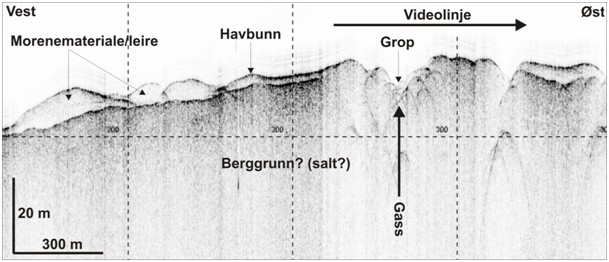 Example of TOPAS-data aquired by MAREANO.
Data collection sequence
The order in which these tools are used is not random. The video rig is the first to be deployed, as this enables documentation of the seabed before the sampling process affects it, and indentification of sites where sensitive equipment (e.g. the box-corer, grab and epibenthic sledge) cannot be used. Samples are then gathered from suitable locations along the video transect, using the grab, multicorer and box-corer. Finally, the beam trawl and epibenthic sledge are dragged along the line of the video transect.